A Peek Inside
The usual background and credentials, as well as some other random stuff 🙂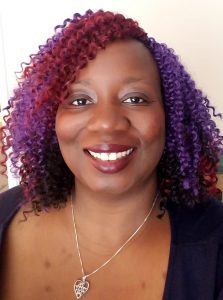 Akpene Torku Sims is a Strategic Developer who loves to reach into the chaos and confusion of business and life and create something beautiful and powerful. Her mission has always been about seeing the potential in people and helping them be who they already are.
As a Trainer, Coach, and Consultant, Akpene embodies the true meaning of an Ezer, a supportive person who protects and delivers; a strong ally. She inspires people to find that Ezer within themselves through assessment, encouragement, and equipping, which in turn allows them step into powerful leaders who slay obstacles, deliver quality services or products, and leave an incredible mark in their spheres of influence.
For the past eighteen years, Akpene has studied, researched, and helped individuals and small businesses realize their purpose, vision, persona, and inspiration. From individual coaching to company trainings, she has worked with people all over the world find their focus and succeed in the next stage of their journey. She has over a decade of experience in project, process, and event management, human resources, small business and non-profit start-ups, as well as coaching and mentoring individuals and businesses across a variety of sectors.
Akpene has built up the tools to be an advocate for local and start-ups and small businesses, inspiring and encouraging them to Be a Boss, Expand their Empires, and Leave a Legacy. She has her coaching certification with the Coach Training Alliance under the International Coaching Federation and is certified in Six Sigma - Green Belt as well as in Executive and Change Management. She is a Fellow with the New York Leadership Center and has completed The Fellows Leadership Training.
Akpene is recently married to her wonderfully supportive husband, has a love of tabletop games, reading, and archery. She continues to mentor and teach young people in identity and life skills, and is constantly tinkering with her culinary arts. Drop her a line, she would love to chat!!